---
Barry and Maria Rudesill
Barry Rudesill is one of the co-creators of The Trek. He is a Pastor and has been working with youth to adults, individuals to families for over 20 years. He has a love for speaking and teaching, especially in the outdoors, and has led Outdoor / Environmental Education programs across the nation. He has also worked as a Teambuilding Facilitator for groups ranging from "At-Risk" / adjudicated youth to Fortune 500 companies.
---
Maria Rudesill is one of the co-creators of The Trek. She has both a B.S. and M.S. in Psychology with an emphasis in Organizational Development. She has been leading programs for schools, companies and nonprofit organizations around the country for the past decade. She has also worked with "alternative" schools to provide Teambuilding and experiential education as part of behavior modification and character development. Currently, she is serving as the Executive Director of Northern Lakes Partners.
---
Mike and Jillyn Peeples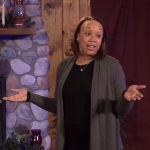 Jillynn Peeples possesses a B.A. in Communications from Alabama A & M University, a M.A. in Education from Alverno, a M.A. in Education for Administrative Leadership and Director of Curriculum and Instruction from Alverno and a Doctorate in Education for Ethical Leadership from Olivet Nazarene University. She currently serves as the Director of Curriculum and Instruction at New Testament Christian Academy in Milwaukee, WI. She also serves in the youth ministry at New Testament Church of Milwaukee and she is a co-founder and the President of the Oneness School Initiative. Jillynn's vision for each child and adult that she serves, is that they would live a fully abundant life, free from bondage, with the ability and confidence to reach whatever goals they desire to seek after.
---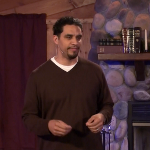 Michael Peeples is currently employed at Running Rebels Community Organization where he has continued his work with at-risk adolescent youth, as well as, young adults. Michael has received certifications for first and second stage (JCIP) Juvenile Cognitive Intervention Program training. In his years at Running Rebels, he has worked in areas that have taken him from the Office of the Mayor to grass-root community based organizations doing community clean-ups. One of Michael's greatest joys is to see young people grow and develop in a positive ways that will allow them to avoid many of the "potholes" of life. Michael desires to continue to use his skills and experiences to positively affect and improve the future of Milwaukee's youth and young adults.